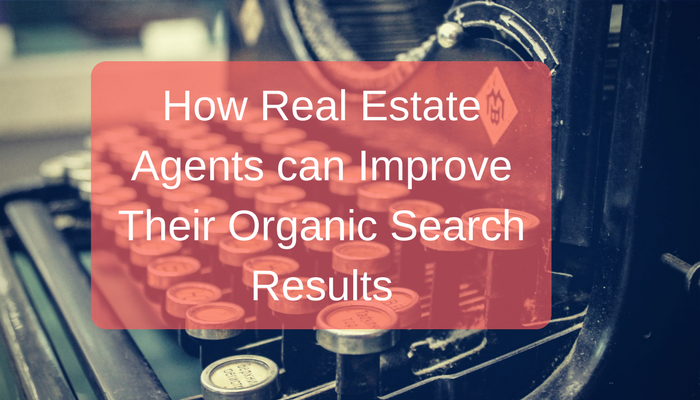 Organic search results are search engine results from the likes of Google, Microsoft Bing and Yahoo. These results are based on search queries and they are pulled from relevant content sources across the internet that matches those search query keywords. They are called organic search engine results because they are not paid for, paid search or PPC (pay per click) is simple putting money on certain keywords and when people search for these keywords, and you only pay when people click on your ad. These are usually those search results you see at the very top of search results.
In order for you to rank high in organic search engine results, you have to optimize your website and content for search engines. This process is popularly referred to as Search Engine Optimization (SEO). According to Wikipedia; SEO is defined as "the process of improving the visibility of a website or a web page in search engines via the "natural" or un-paid ("organic" or "algorithmic") search results."
Developing an SEO strategy is simply taking a step by step process to improve your organic search results despite Google's dynamic search algorithm. This blog post looks at fundamental best practices and pro tips necessary to help you rank on the first page of Google (and other search engine's) search results.
Target Local Keywords
Although most agents tend to have listings in several states and cities, in order to boost your search rankings and do your business a lot of good in the long run, it is advisable you target your local audiences first before branching out. That means you need to focus on a state and city and target local keyword phrases that you can use to increase your search engine rankings.
According to the following data from "The Digital House Hunt", it is safe to say that staying local will not only boost the quality of your leads, it will help with the conversion rates as well:
69% of all online home shoppers who took a proactive action on a real estate brand website began their search with a local term, such as "Florida 2 bedroom homes for sale" on Google
52% of all actions performed on a real estate agent's website came directly from a local search.
What this simply means for you is that you need to optimize your website for local keywords. Below is a simple template you can copy paste to build your local keyword list. Just replace the City and State placeholder with the one applicable to you:
[City] real estate – [State] Homes for Sale
[City] homes for sale -> [State} Real Estate Agents
[City] real estate listings -> [State} Realtors
[City] realtor -> [State} Neighbourhoods
[City] real estate agent -> [State} Real Estate Agents
Living in [City] -> Living in [State}
Pro Tip: Don't restrict this keyword list. Be creative and create various variations. Search for these keywords yourself and look for Google's suggested searches at the bottom of the page and include these in your keyword list as well.
Optimize Your Blog and Content for SEO
Your Blog is a very important part of improving your organic search results. Remember that people are using search engines to search for information; the best way for you to rank high in search results is by providing informative and entertaining content. Below are the most important elements of optimizing your Blog and blog content for increased search rankings:
Create high-quality content – Keep in mind that constantly writing high-quality, compelling, informative and educative blog posts will always attract interest, even long after you've posted it. And remember, exceptionally good content will always get shared and generate inbound links. These links will improve your website's visibility in the long run.
Use keywords repeatedly throughout your content– The keywords you've identified for your local SEO are a big part of your optimization techniques. In order to increase your organic search results and generate inbound traffic, you need to incorporate these keywords into your blog post content – repeatedly. Don't mistake repeating keywords intelligently within your blog post with keyword stuffing.
Optimize your blog and web page titles – The <title> HTML tag describes a web page's title and is meant to be a description of that page's content. Google uses these title tags when curating results based on search queries. Best practices suggest that you keep your page titles under 70 characters and that you ensure you include important keywords that relates directly with the page content.
Optimize your meta descriptions to increase clicks – The <meta name= description content= > HTML tag is meant to be an explanation of your web page's content and it plays an important role in generating clicks from users via search engine results. For best results, ensure that your meta descriptions are under 150 characters and you should also make sure that you include your targeted keywords in your descriptions because any word[s] matching a user's search query will be highlighted.
Use keywords naturally as an anchor text for internal link building– By using descriptive, relevant anchor texts, you're helping Google determine what the page you're linking to is all about (especially if you follow these tips on that page too) When using internal links, make sure to use anchor text for the hyperlink that is a close enough variation of your target keywords for that page – this will make it flow naturally with the sentence in the article. Don't use phrases such as click here or download here if you want to get a high click-through rate.
Optimize your ALT tags – ALT tags (or alternative tags) are HTML elements that are used to specify or describe an image when it cannot be displayed on a webpage. ALT tags, when used right, can help your content rank higher in search engines especially when the search query is for images.
Pro Tip: Make sure that your URL is short and sweet, and most importantly, that your web pages are named with as little dashes as possible. The shorter your URL name, the higher your website will rank higher in search results.
Ensure Your Website is Mobile Responsive
With over 50% of all Google searches coming from a mobile phone, not having a mobile friendly website doesn't only hurt your SEO; it also hurts your website's user experience.
Have you ever tried to read a blog article on a website that was not optimized for a mobile phone? Did you enjoy the pinch to zoom effect and horizontal scrolling to read content? If you don't, then you should understand that neither will your audience. The information and statistics below indicate the importance of a mobile friendly website:
In 2015, Google said that they were going to update their search algorithm to boost mobile-friendly sites in mobile SERPs.
In a 2013 study, "The Digital House Hunt"reported that new home buyers (especially Millennials) use their mobile phones to access mobile real estate sites at home ( about 70% of the time); at work ( about 31% of the time), waiting in line (about 28% of the time), at a restaurant (about 27%), and at other people's homes, such as friends and family (about 26% of the time).
What this simply means is that if your website is not mobile responsive and does not adhere to Google's mobile-friendly guidelines; your website runs the risk of being penalized by Google. Google's penalties are simple; your mobile website ranking will plummet and overall visibility will be greatly reduced.
Pro Tip: By making sure your website is mobile responsive, you increase the chances of reaching a whole new audience that will increase your generated leads.
Use Social Media for Optimization
In order to drive traffic to your blog articles, you will need to make use of social media. Social media networks like Facebook and YouTube have highly optimized websites and leveraging these networks can significantly help you improve your search engine rankings.
Facebook
Setting up a Facebook business page for your business is perhaps one of the smartest things you can do for your business. Tools like Facebook Live and Facebook Places helps you to leverage Facebook's website authority for your own good on Google search results.
Simple tips:
Fill out your profile completely with relevant keywords
Ensure you treat each social media post like a blog post; optimizing every single word.
YouTube
YouTube is another excellent platform to use when you want to improve your organic search results. YouTube has been dubbed the second largest search engine in the world and the world's largest video sharing and hosting platform. Another important fact is that Google owns YouTube which means videos published to YouTube have a better chance to rank higher in search results.
By creating excellent video resources that shed more light on your community or local market or your video listings or some DIY tips, your video could be seen by thousands of people. What you can then do is to add your contact details and website URL to the video's annotation and video description – this will help viewers learn more about you and your business.
LinkedIn
LinkedIn is the world's largest professional social network and it is ideal for B2B marketing, thought leadership and generating leads. As a real estate agent, you can use LinkedIn to:
Build brand awareness about your brand and listings and as a result, you can generate high quality leads
Establish yourself as a credible real estate agent with endorsements from previous happy clients (see how reviews help SEO below)
By using LinkedIn's blogging platform, you increase your SEO rankings and you also establish your profile as a resource for quality content
Pro Tip: Read this expert guide on choosing social media platforms for your real estate social media marketing.
Leverage Client Reviews/Testimonials for SEO
Have you ever found yourself researching a product or service and you come across search results with little stars underneath? Do you find yourself clicking those results more due to those ratings even if you don't know much about that company?
That is the power of social proof (using people's opinions to form yours) and you can use this to your advantage as well. If you currently do not ask your happy clients to write a review or testimonial based on your service, then we suggest you start now.
According to a survey by BrightLocal, which was conducted in order to understand how online reviews influence the attitudes that consumers have toward local businesses and whether these reviews directly influence the decision to deal with that local business. The results they came up with strongly emphasize the importance of online reviews:
88% of consumers say they trust online reviews just as much as they trust personal recommendations
88% of consumers surveyed said they read reviews to determine the quality of a local business before reaching out to that company
85% of consumers admitted that they read up to 10 reviews
72% of consumers agree that positive reviews made them trust a local business more, compared to others that didn't have good reviews
What this simply means is that reviews, positive reviews, helps people trust your brand more and makes them much more likely to want to do business with you.
So, how do you start getting reviews and where share these reviews? The 3 best places to utilize customer reviews are:
Your website is a great way to share your testimonials because people are usually on your website already when they are interested in your brand or your listings. Using a testimonial on your website helps you quickly build trust and nudges them towards contacting you for their needs
Google Reviews is a great platform to use when collecting reviews because of its SEO benefits. Remember those search results ratings, Google reviews help with those. To get started, you're going to need a Google+ account, then you're going to have to send your clients to your Google Business Page where they will have to click on "Write a Review". In order to rank really well, each review should be a minimum of 300 words.
Facebook Reviews is another excellent platform to showcase your reviews to audiences and potential clients. Being a popular social media platform, Facebook gives you the opportunity to be real and authentic with your community and positive reviews builds and reinforces trust with your online community. To get started, you're going to need a Facebook Local Business Page. If your current page isn't for a local business, you can easily change your page Category using these instructions. After that, just send clients to your Facebook review page for example – https://www.facebook.com/yourpagename/reviews.
Pro Tip: If you have a good relationship with the client, you can even record a testimonial video and use it on your website, YouTube channel, Instagram and on Facebook. This will also help boost your SEO rankings and it also gives the testimonial authenticity.
By utilizing the simple steps and tips outlined in this article, you will begin to notice the impact it is having on your organic search results. Keep in mind however, that without good content, none of these tactics can do much for you. SEO success is highly determined by high-quality blog posts, published consistently, ideally twice per week.
Do you need high quality blog posts for your real estate blog delivered to your inbox weekly? Contact us for more information about our services and how it can help you generate more leads – weekly.