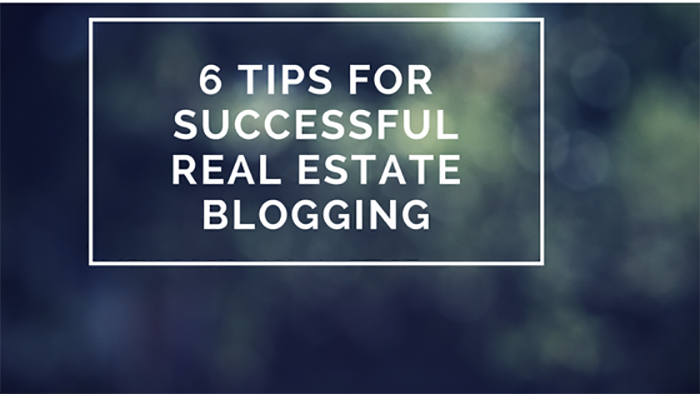 The success of your real estate blog can make a huge difference when it comes to generating leads online. Many real estate agents start a blog, but after a couple of months they give up. Not having enough time and the lack of positive results are some of the excuses for them to stop blogging.  If you have tried real estate blogging but didn't get desired results, it is possible that you are doing it the wrong way. Here are a few tips to ensure that you get off to a great start to a highly effective and interesting real estate blog for your area:
Create a strategy
Blogging without a solid strategy is the recipe for failure. You should have a clear idea of the following things:
How many posts you are going to write in a week or month
What topics you will cover.
What steps you will take to make your content easy to grasp and follow.
What type of content you will produce.
How you will distribute the content.
By outlining your strategy, you will be able to create content with a specific focus. Your audience will relate to your blog posts.
Create an editorial calendar
One of the biggest reasons for failure in blogging is the lack of consistency. If you are writing two blog posts per week, you should make sure that you maintain this schedule. You should create an editorial calendar with tentative headlines and publishing dates for blog posts that you are going to produce over the next 2-3 months. You can use free tools like Google Docs to create the editorial calendar.
Choose a blogging platform wisely
If you are not tech-savvy, it will become extremely difficult to get yourself comfortable with a complex content management system (CMS). You should choose your blogging platform wisely. WordPress is the most favorite CMS for most real estate agents. It is open source and easy to use. If you come across a bug, finding a WordPress developer or designer is comparatively very easily.
Outsourcing
Blogging is probably one of the cheapest inbound marketing methods. If you don't have time, you can easily outsource the job to professionals who will provide you fresh content on a regular basis.
Distribute content
If you write a blog post and wait for visitors to pour in, you are in for a disappointment. You should actively promote your content through social media, online forums and other channels to ensure that it reaches the right audience.
Analyze feedback and traffic data
You should keep a hawk eye on the progress of your real estate blog. You can use free tools like Google Analytics to know:
The number of daily, weekly or monthly visitors
Average time your visitors spend on your website
Most popular topics
Repeat visitors
These metrics will tell you if your blog is going in the right direction.