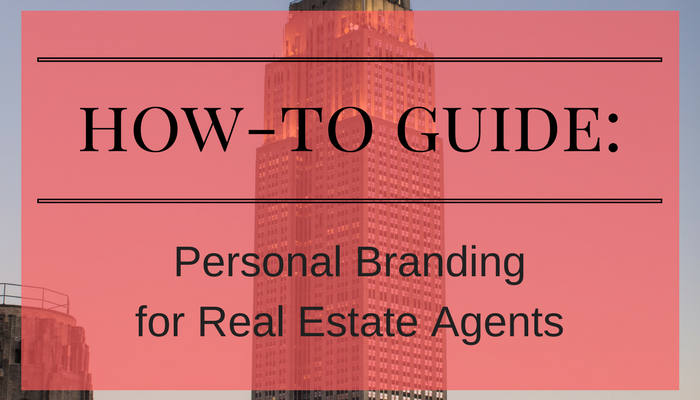 Over the past decade, the real estate industry has increasingly become more competitive than ever before. Thanks to the internet and the increasing number of smartphone users across the United States (and indeed across the world), the real estate industry has been given a level playing ground for all the players – big or small.
Unlike years ago when only big real estate agencies can afford to generate publicity for their brand and ultimately listings, while the small guys focus on cold-calling etc, these days, even small agencies and real estate agents can generate thousands of traffic to their brand and listings too.
Social media platforms like Facebook, Instagram, YouTube, LinkedIn, and Twitter, have connected the world together. This presents an opportunity for real estate agents to show their expertise, get heard and drive traffic to their own website, blog, and listings. But there's a problem; because social media is huge with thousands of conversations going on in real-time, it is essential for you to STAND OUT from the noise in other to be heard. In order to do that, you need to create a personal brand. Building a personal brand is the key to successfully:
Attracting new clients
Closing more deals, and
Continually growing your business every day
According to recent statistics; a whopping 84 percent of all business decision makers start their buying process with a referral – and Google is the first place they look after getting that referral.
Building a personal brand is easier said than done. It needs commitment and consistency. This guide will give you all the information, tips, tools, and resources you that you'll need to develop a strong personal brand that you can successfully leverage to grow your real estate business.
What is Personal Branding?
Simply put, personal branding can be defined as the practice of marketing yourself in a strategic way to advance your career or grow your business as the case may be. The ultimate goal with personal branding is to create a recognizable identity through visuals (color, images, and videos) and voice style (writing and brand messaging) that you can use to establish (and maintain) a positive professional reputation for yourself. This will help you connect and engage with more leads, build trust and loyalty with these leads, and eventually close more deals.
In a world when everyone is constantly dependent on Google to perform their own research about their needs, pain points, employees, other agents and local businesses; having a strong personal brand is what will make all the difference when it comes to convincing potential customers that you (and nobody else) is the best agent for them and as a result it is you that they should be working with instead.
"Personal branding is about managing your name — even if you don't own a business — in a world of misinformation, disinformation, and semi-permanent Google records. Going on a date? Chances are that your "blind" date has Googled your name. Going to a job interview? Ditto." —Tim Ferriss
As a real estate agent, you must understand that your personal brand is essential to growing your business. It will be quite difficult to grow your business if nobody in your local community knows who you are or recognizes your name. It will also be nearly impossible to get new clients without a strong reputation that is complemented by genuine testimonials and constant referrals from past clients who have been happy with your services. In other words, in order for you stand out from the competition and get the attention of potential customers online, you need to make a name for yourself. You also need to be pro-active about building, maintaining and strengthening your personal brand.
Getting Started with Personal Branding: A step by step guide
The question most real estate agents ask when they're considering how to build, grow and maintain their personal brand is: "how do I get started?" Although it is not an easy task to build a personal brand from scratch, the following steps will help you get started on the right path:
Step 1 – Identify Your Target Audience
The first step in getting started with your personal brand is to identify your target audience. Who are you trying to reach? Your personal brand has only one goal: to help you sell more homes by building a personal brand people can trust.
When building your personal brand, you need to start by asking yourself the following questions:
Think about who your ideal customers are; their demographic, age, social status etc – you can easily check your previous past clients and see if they have anything in common
Find out what they do and what problems they have – you will need to dig deeper to get information such as these. You can research your past clients on social media or you can simply reach out to them directly. If they're happy clients, that shouldn't be so hard, right?
You also need to find out what motivates them to buy and where they spend their time online (and offline) – this information can help you build effective relationships with them.
By taking the time to identify your niche target audience, your strategy, messaging and overall branding will be consistent and you will generate more qualified leads.
Step 2 – Focus on your Value Proposition
The next step after identifying your target audience is to build your brand message. Your brand message hinges entirely on your value proposition – what makes you unique. Ask yourself; what makes you different from all the other agents in your target market? The answer[s] you come up with will define your personal brand.
In order to find out what makes you different, you need to honestly answer the following questions:
Why do my customers work with me instead of other agents?
What are my areas of expertise? Am I better in commercial real estate or not?
When it comes to real estate, what am I deeply passionate about?
Who do I love to help? Young families? Retirees?
Why did I become an agent? What are my career goals?
By answering these questions honestly, you will be able to main consistency in your brand messaging. Once you know your value proposition, you will need to look for subtle ways to communicate it, through your website, social media updates and blog posts.
Step 3 – Build and Brand your Online Presence
Once you completed the above steps, you have a fairly good amount of data; who your target audience is and what your value proposition to them is. The obvious next step would be to build your online presence – and develop a kit of branding visuals which you can use on all the marketing channels you will decide to use.
When building an online presence, you will need ALL of the following:
A website: Your website is the virtual equivalent of your office, without one, people won't take you seriously – even a home office is better than no office. Like many of the things on this list, you will probably need to outsource your website design and development. Make sure your website is mobile responsive and you use high-quality images for your listing
A personal domain: This is one of the easiest ways to brand yourself online. Because people love doing their own research, even if someone they knew recommended you as a great agent, they will want to do a little research and that means typing your name in Google. Your registered domain will help you rank on the first page of Google and this shows professionalism and builds trust immediately.
A logo, color scheme, and font family: This is a very important aspect of branding. These three work together and it helps people quickly identify [with] you quickly. The secret to good branding is associating emotions with your brand – think apple.
Social media profiles: when you've created your website, you will need to drive traffic to it. The best and cheapest way to do that is through social media marketing. When creating your profiles, you need to ensure that your brand messaging is consistent across all profiles. Ensure your logo, images, and color scheme all match. When someone looks at your social media feed, your visuals should have a similar look – this is what makes branding stand out.
Graphics for your website, blog and social media profiles. Color scheme and font family must be consistent throughout all images. You can hire a graphics designer to help you with this.
Once all these components are in place, it is safe to say that your online presence has been established and the next step would be content to promote your brand and eventually, your listings.
Step 4 – Start a Blog to Promote your Brand
Content marketing is going to be a big part of your marketing budget, while the rest will go into promoting that content. Your blog acts as the sales person for your personal brand – one great blog post can attract thousands of readers for years to come thanks to the immortality of the internet.
As a real estate agent, the best way for you establish your brand as one that people can trust is by being a resource for high-quality information. Let your blog posts be educative, informative and entertaining.
Having a blog on your website helps you:
Rank high in search engine results. The more blog posts you publish, the more search engines will crawl your website for new content and the more likely your content will rank higher in search engine results.
By publishing new content on your blog every week, you are clearly setting yourself apart from other agents who aren't doing the same. By consistently publishing new and high-quality content, you build trust with your audience and get your name out in front of more people because of the higher chances of your posts being shared.
You have content to repurpose for your social media platforms. Slides and Infographic versions of your blog posts can be posted to your LinkedIn account and your blog images and links to your blogs can also be shared on your Facebook, Twitter and LinkedIn profiles as well.
Here's an additional resource you can read to have a better understanding of content marketing for real estate agents – Content Marketing for Real Estate Agents.
Step 5 – Use Social Media to Promote Your Content (and Brand)
Social networking platforms like Facebook have millions of users from the United States, and LinkedIn is the world's largest professional network. These websites, like many others (Instagram, Twitter, YouTube etc), have one thing in common: they help people connect to people and information and brands that matter to them most. They also use it to learn about new opportunities, entertainment and intellectual discussions e.g Quora.
The opportunity that these networks provide you are endless, however, in order to take advantage of these opportunities, you need a strategy. Your strategy should include your brand messaging, target audience information and content creation process.
Below are some of what you can do with your social media profiles:
Engage your audience with Q&As
Feature stories and testimonials from previous clients (the happy ones)
Post about open houses and new properties on the market, use videos for Instagram, YouTube and Facebook
Answer questions about real estate with a variety of content types such as videos and Twitter chats.
Post links to engaging blog articles on your Blog at least 3 times EVERY WEEK
Interact with other local businesses within your local market
Advertise and promote your business with social media ads
Step 6 – Network Offline to Build Your Online Brand
To build a successful brand is more than people recognizing your logos and color scheme, it is about knowing you. You are the face behind the brand. It is you people will deal with eventually, so don't be afraid to get out there and meet people in the real world.
Get noticed by local businesses, get involved in the community, get involved with the local press. Here are examples of how where can network offline:
Business networking group lunches
Chamber of Commerce events
Local sporting events
Happy Hours at other local businesses
Festivals, farmer's markets, and other annual events
Make your networking about building real relationships. Get to know people, talk with as many as you can and try to have a relaxed and good time with everyone. Make sure you exchange contact info such as email or Twitter handle etc.
Step 7 – Organize your strategy and Take Action
In order to build a successful and long-lasting personal brand, you have to:
Be consistent with everything; your messaging, your posting schedule on social media and your weekly blog post creation.
Be willing to fail. You will try a lot of different things, some will work and some will not. Focus on what works and try to make it better.
Going through these 7 steps will help you get your personal brand up and running, but from there you have to keep building momentum. You have to constantly test and iterate what works and what doesn't, encourage feedback from your target audience and make use of this feedback to fine-tune your personal brand to attract more leads and eventually, more sales.
What tips and tricks do you have when it comes to building a personal brand? Share them in the comments section below, we'd love to hear from you.