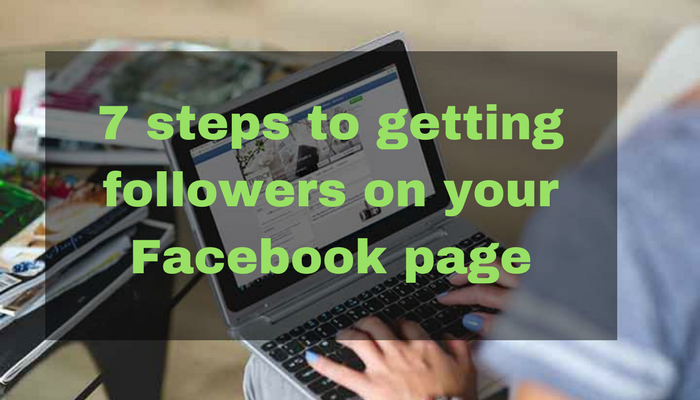 If you are hoping you will get more followers on Facebook and eventually real estate leads just by posting property listings day in and day out, you are in for a disappointment. This is probably one of the biggest mistakes most real estate agents make while trying to get business through Facebook – the king of social networks with more than 1.79 billion active users per month.
While Facebook can be a great tool for establishing you as an expert in your area, it is also true that all your efforts may go in vein if you don't know how to use this very powerful marketing platform the right way. The first thing you need to do is to make your Facebook page popular by increasing the number of followers. There are several advantages of having a large number of Facebook followers:
It indicates your brand's popularity.
It enhances trust among prospective clients about you and your brand.
It drives traffic to your website.
It helps you rank your website higher in search engines
By following the steps outlined below, you can surely increase the number of Facebook followers and even convert some of them into clients:
Many real estate agents use their personal Facebook profile for business. The biggest advantage of a Facebook page is that you will get to use many in-built call-to-action tabs. You can use these tabs to popularize events, offers, discounts and landing pages on your website.
Use your personal  Facebook profile to grow followers on the page
By saying that you should set up a business page, we don't mean you should ignore your personal profile completely. Most real estate professionals are active in small communities. Your personal profile on Facebook can help you personalize your relationship with families and people in your area. You can also use your personal profile to send invites to people who you already know to like and share your business page.
Provide complete information
You should provide accurate and complete information on your page's profile section. The information include:
Page title (username),
A short description
long description,
Company overview,
Mission statement
Contact information
Information about office hours
Website URL
Promote the Facebook page on your website
If you are using a content management system (CMS) such as WordPress, you can install plugins to display Facebook Like box on your website. It will enable the website visitors to like your page without even having to leave your site. If you have built a big following on Facebook, this 'like box' will show visitors how popular your site is.
Share high quality content
Besides property listings and links from third party websites, you should share your own content on your page. Make sure you share only high quality content that your existing followers find useful. They will like it and share it with their friends and it will greatly boost the popularity of your page and your followers' engagement.
The most popular Facebook pages share images, videos, infographics, charts etc, along with their usual text only postings. This type of content gets more likes and shares and as a result the page gets more fans and followers.
Communicate with your followers
If your followers post questions or comments, you should respond to them. You can also use features such as Facebook Live to promote your brand and communicate with your followers in real time.
Facebook is probably one of the cheapest advertising platforms. You can get dozens of followers for a few dollars. You can set aside a daily budget (which can be as low as $10) and advertise your page to your prospects with highly customizable targeting options.
Conclusion
In the beginning, you can boost the number of followers by doing some paid advertisement and then make your page popular by posting good quality content and following the steps outlined in this article.